Tom Neuhoff, Jr.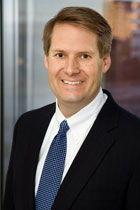 Direct Dial: 214-389-9777
General: 214-360-9777 ext. 117
Email: tneuhoff@bhnlaw.com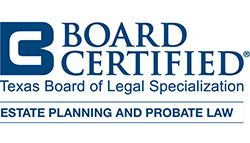 Tom Neuhoff, Jr. joined Bisignano Harrison Neuhoff LLP in 1998 after five years at a large prominent Dallas-based law firm. Tom counsels clients on estate planning, business continuation planning, charitable gift planning, estate and trust administration, wealth preservation, fiduciary representation, and marital property issues.
Tom is a member of the State Bar of Texas and is Board Certified in Estate Planning and Probate Law by the Texas Board of Legal Specialization. He has served on the Board of Directors of the Dallas Bar Association Probate, Trusts and Estates Section, and is a past President of the Dallas Estate Planning Council.
Tom is a Dallas native and graduated from St. Mark's School of Texas in 1985. He received his B.A. degree in Economics from Stanford University in 1989 and his J.D. degree from SMU Law School in 1993 where he graduated Cum Laude and was a member of Order of the Coif and Barristers.
From 2001-2009, Tom was Of Counsel with Bisignano Harrison Neuhoff LLP and served as Headmaster of West Dallas Community School, providing a quality private school education to low-income, mostly minority children in West Dallas from pre-school through eighth grade.
Tom rejoined Bisignano Harrison Neuhoff LLP as a full-time attorney in 2009 and became a partner in 2012. Tom is married to Flora of Waycross, Georgia and has six children.